Valentine's Day was pretty relaxing for us. Since the weather was so nice, I setup some art projects for the girls to do outside.
Aren't they sweet?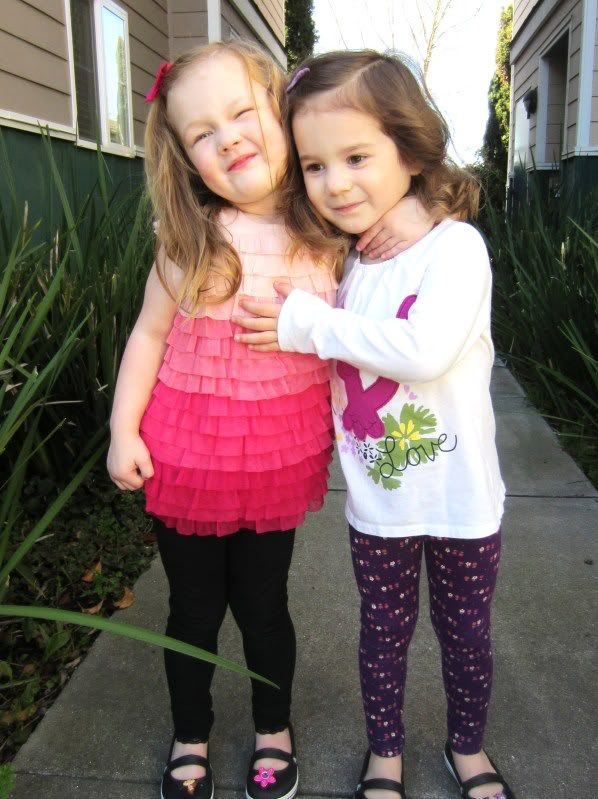 Then we made cookies!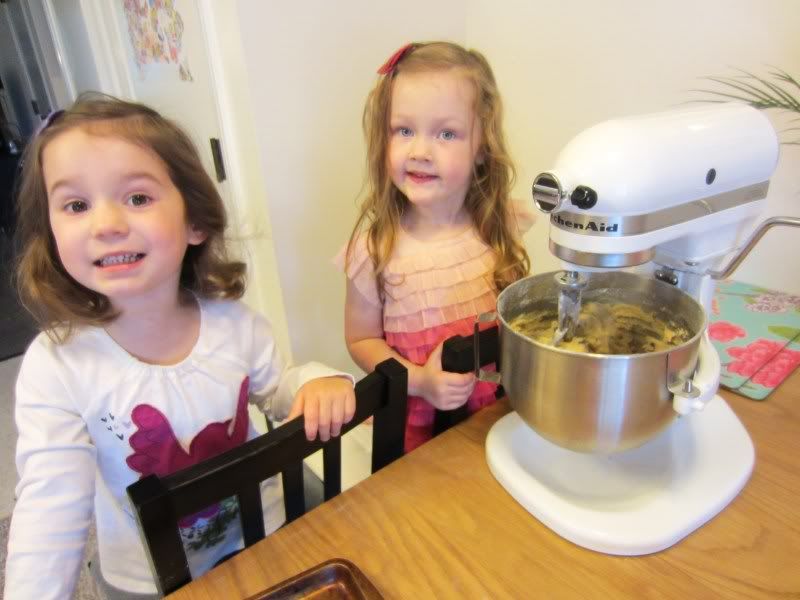 Art projects and cookies!

That evening, we went to P.F. Chang's and I forgot my camera, so I had to take these horrible cell phone shots (what is with the flash on this thing?)...
Someone loves her chow-mein just as much as mommy does.