I'm participating in a February Photo a Day Challenge. If you follow me on twitter or Instagram, you've probably seen all of these, but I thought I'd share an update once a week on the blog too!
Here's the challenge...

Day 1: my view today
My view most days are of these two little nuggets. I love them more than anything.
Day 2: words
What has more words than books? This is a snippet of one of my bookshelves. I put a green sticker on every book I've read so that I can keep track.
Day 3: hands
After Belle's nap in the afternoon, she likes to snuggle and watch Dora and sometimes we hold hands :)
Day 4: a stranger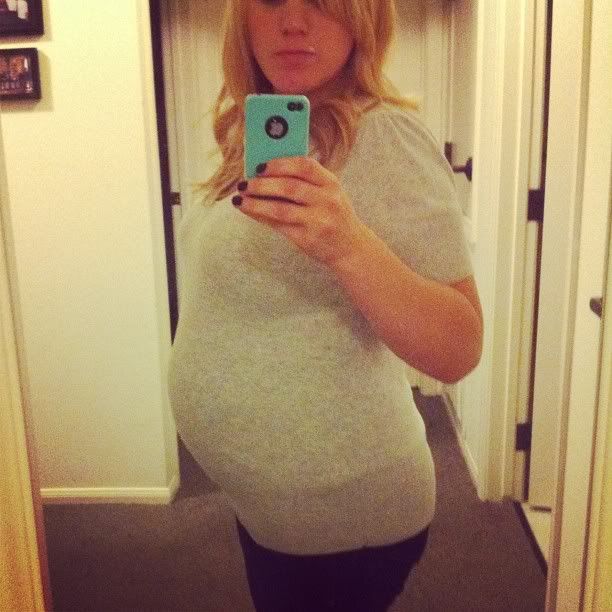 There's a stranger living in my body! I can't wait to meet him.
PS - sorry for the cell phone mirror shot, I really hate those, but I couldn't photograph this big belly by myself any other way!
Day 5: 10 AM
This was my Monday morning. This is actually how I spend time most mornings after getting showered and dressed, I sit at the table with my iPad and eat breakfast while the girls play. On Mondays I make my meal plan and grocery list, so that's what the notecards are about.
Day 6: dinner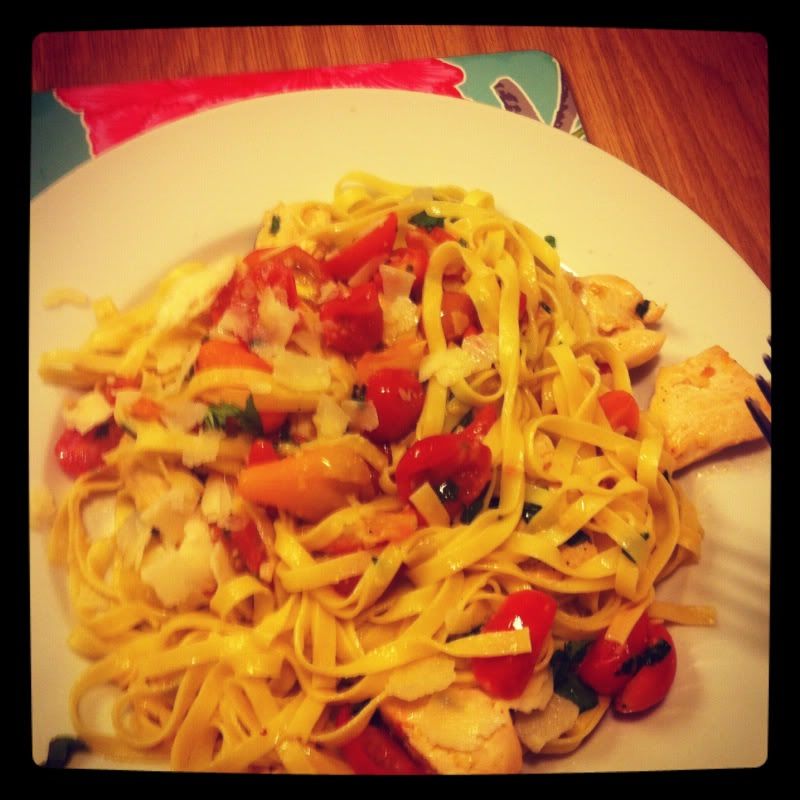 I'm a pasta fanatic and luckily my husband is an excellent cook.