I know everyone is doing blog posts about their favorite and least favorite dresses from last night and for the most part I agree with everyone, but there were a few dresses that I didn't think got enough attention.
Here's my top 5 women who I thought looked absolutely stunning...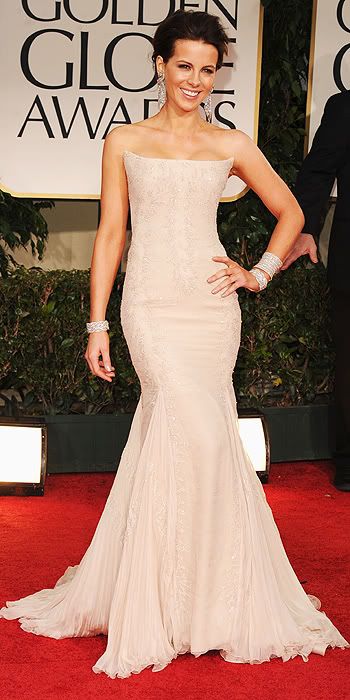 Kate Beckinsale
I love her jewelry and the simple design of her dress
Julianna Margulies
A lot of people didn't like this dress, but I thought it was perfection on her! And the blue/green jewelry with the purple dress I thought was brilliant. She's so gorgeous though, she could wear anything and it would look amazing.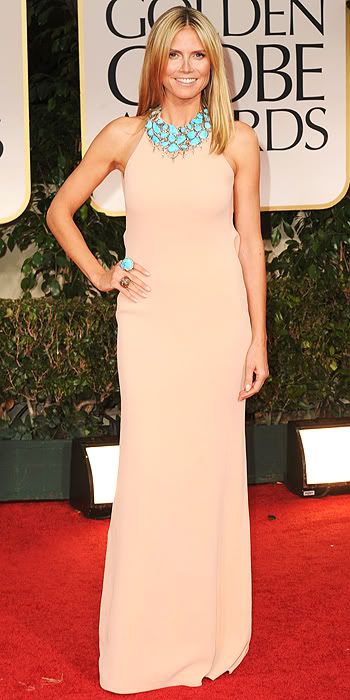 Heidi Klum
Total bohemian chic, I love it even if it is a bit casual for the Golden Globes. Her hair is also the perfect California girl hair.
Emma Stone
Gorgeous, unexpected dress. Much prettier than all the horrendous taffeta I saw on the red carpet.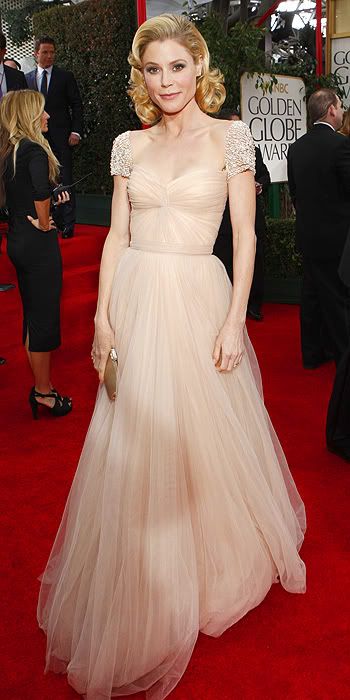 Julie Bowen
Simple, elegant, feminine, demure. I love the sleeves.
And here are the 5 dresses that I did not like...
Angelina Jolie
This looks like a bad prom dress from the '90s. I am not loving the two-toned look. Yuck.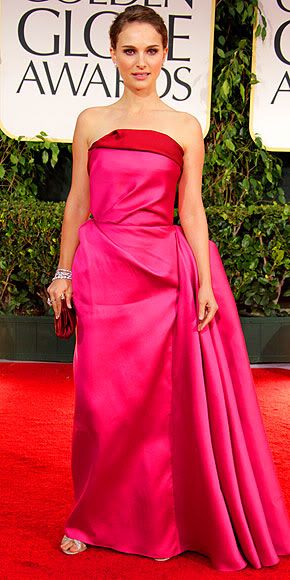 Natalie Portman
Such a gorgeous girl in such an ugly looking prom dress. Pink and red are never a good combo.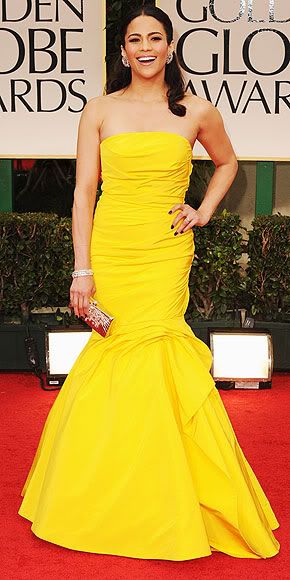 Paula Patton
Two words - giant banana. A big bright yellow dress is rarely a good idea.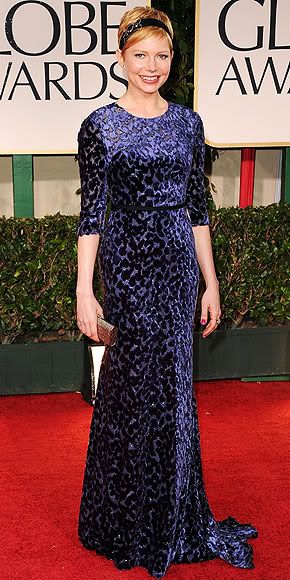 Michelle Williams
Why does this pretty girl always want to look so dowdy?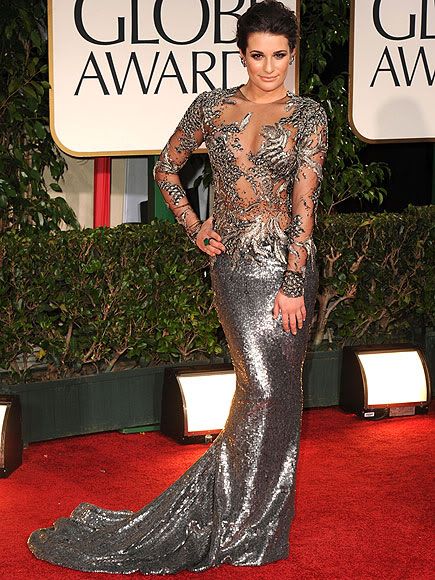 Lea Michele
It looks like her dress is a robot that is eating her.